experience our
showrooms —
If you are planning a visit to the United States, and would like to visit the company showroom, please contact the company directly.

D'Pergo Custom Guitars - Company Headquarters

PO Box 1023
Windham, NH 03087

Tel: (603) 537­9687
Fax (603) 537­9686
General Information - Ext 10
Technical support - Ext 13

e­mail: info@dpergo.com

Our business office hours are 9AM – 6PM, Monday through Friday, EST. USA
Custom Orders
The process begins with a design consultation with our Tokyo showroom. This is a scheduled appointment during which a custom instrument build sheet is created that outlines the details and recommendations for your custom order
Custom Order Terms
The custom build sheet documents your preferences and options in addition to our recommendations. This build sheet will be sent to you for review. It must be signed and returned to us to begin work on your order.
A 50% deposit is required to reserve your custom order time. When the deposit is received, time and materials will be allotted for your guitar. If any changes are made to the custom order that affect pricing, the difference will be reflected in the balance due. All sales are final.
Upon completion of your consultation, build sheet, and receipt of deposit /payment, you will receive an approximate delivery date. Please note that this date is an estimate of when the order will be completed.
Changes to Custom Orders
During the building process, some changes may be possible, while others might not be. If changes are made that result in additional cost, that amount will be added to the balance which is due prior to shipping.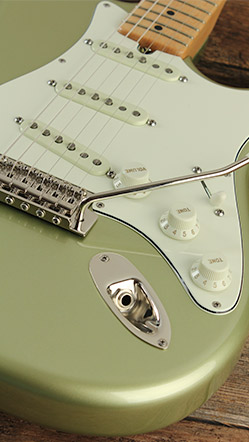 Scheduling and Lead Times
Materials are reserved and time is scheduled when the deposit and the signed Build Sheet are received. Custom orders are not started until we have received both the deposit and approved Build Sheet. For current lead times and scheduling, you can e-mail us.
Shipping
All instruments are shipped via a certified carrier, which may vary according to your location. During extreme weather conditions we reserve the right to hold or delay shipments as well as recommend alternative shipping options to help protect your instrument. A signature is required when receiving your instrument and shipping charges, including special handling (if applicable) are the responsibilities of the customer.
If you are shipping a guitar to D'Pergo Guitars, USA, for any reason, please contact our showroom in Tokyo, Japan, to arrange shipment.
Warranty
We offer a limited lifetime warranty for as long as you own your D'Pergo guitar.
Service and Support
Please contact our authorized representative in our Tokyo showroom for assistance with any technical related questions.